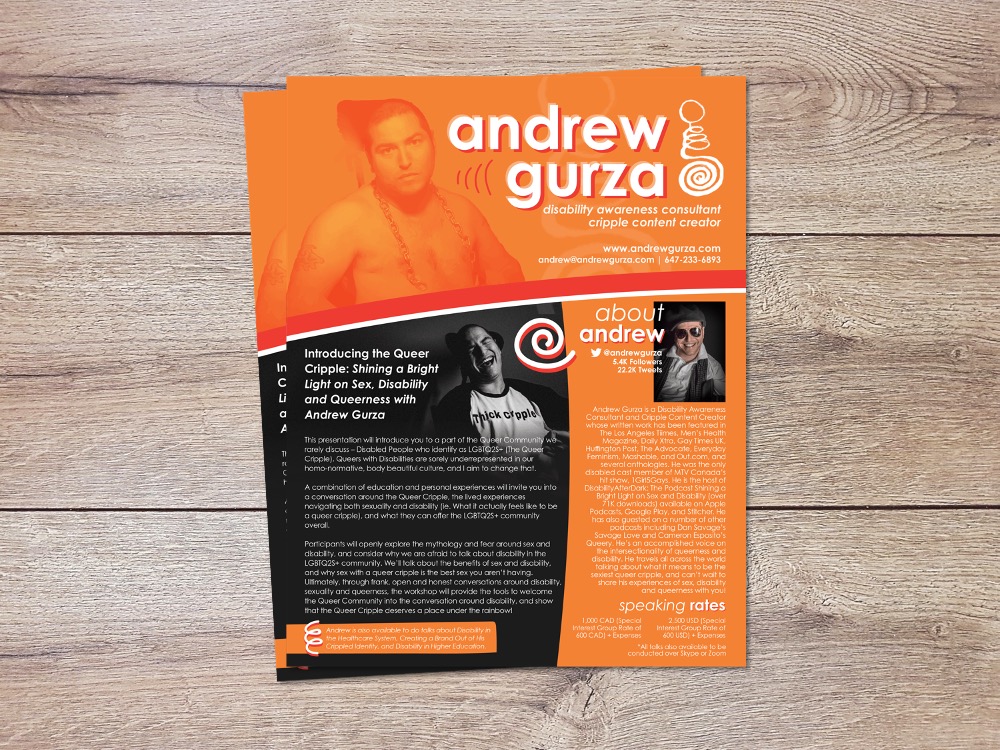 About this project
Andrew Gurza, a disability awareness consultant, reached out to me to help him enhance his branding and create a speaker sheet to share his keynote presentation. I worked with Andrew to create a simple sheet but utilizing design elements such as typography and selecting colors and images to showcase his fun and bold personality. It was a pleasure working with Andrew to help him increase visibility of LGBTQ+ folks with disabilities.
"This was an amazing experience and Princess totally delivered. I highly recommend and will work them again."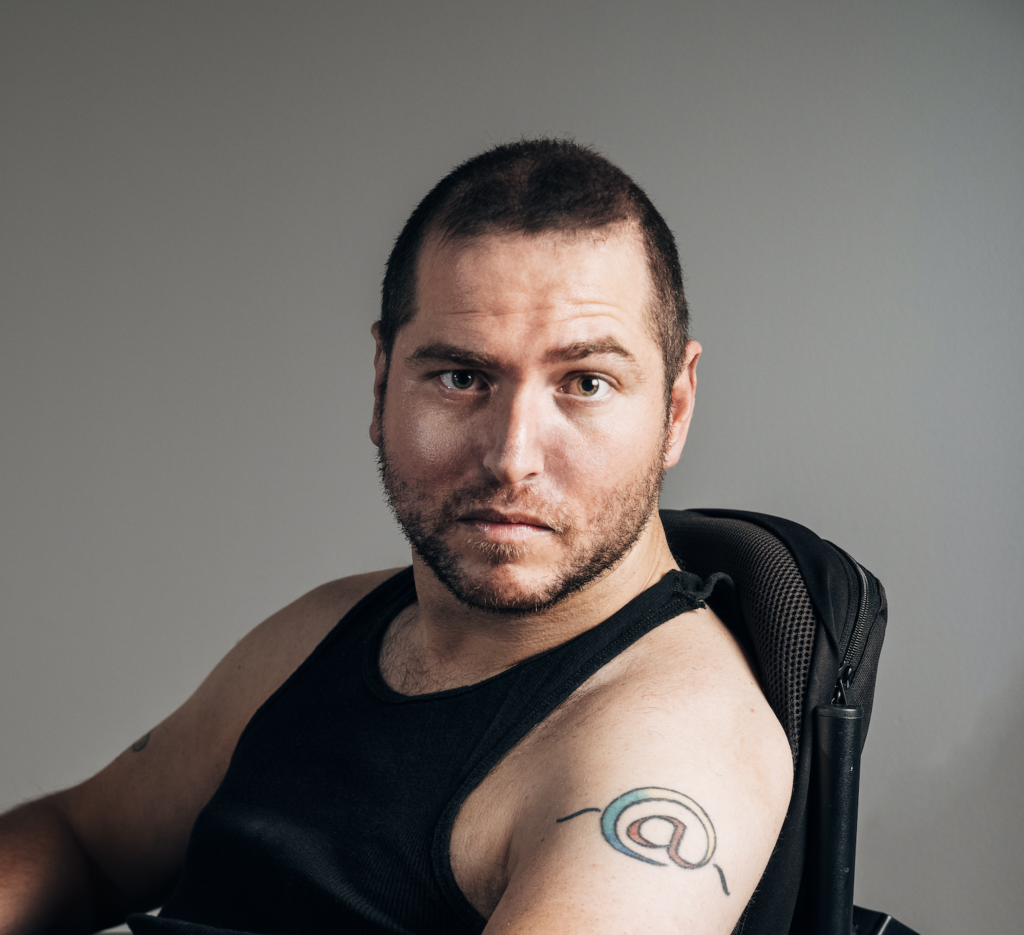 Andrew Gurza
Disability awareness consultant, cripple content creator
Are you a speaker looking for a freelance graphic designer to work on a project?