Speaker Sheet/Infographic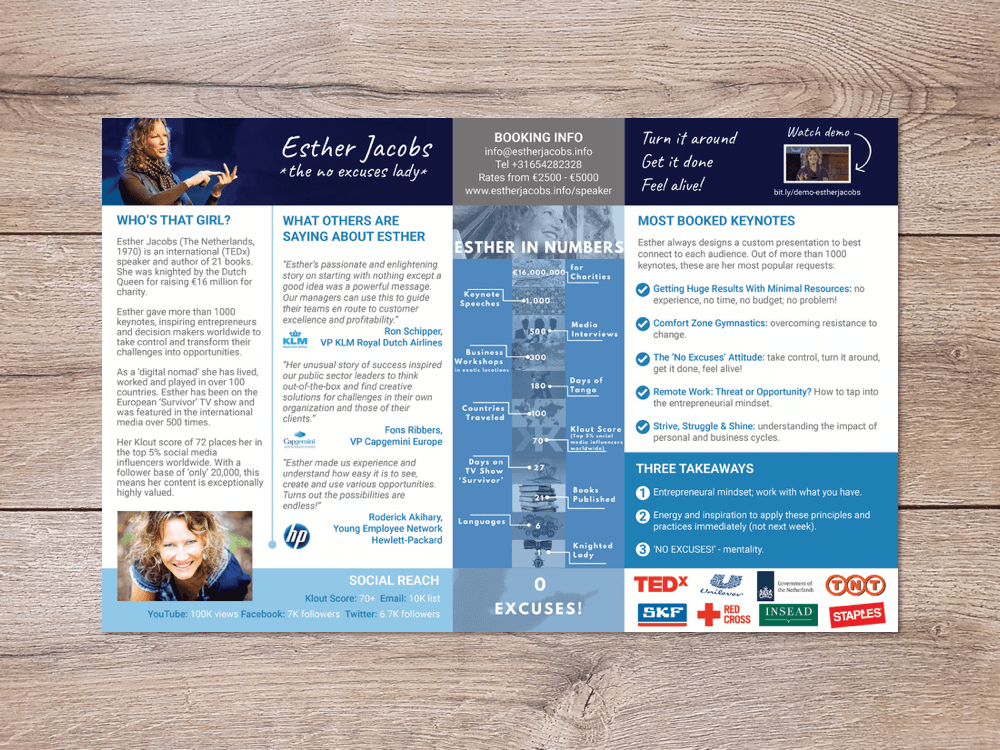 About this project
'No Excuses' international keynote speaker, Esther Jacobs worked with me to create a visual for her website. I helped Esther create a speaker sheet/infographic focusing on segmented layout of information, list-type reading of quick information such as top keynotes and social reach numbers, and a clickable icon to watch her demo video. We created versions in English and Dutch to accommodate her key audiences. It was such a pleasure working with Esther Jacobs!
"Princess really knows what she is doing. Step by step we designed the perfect speaker sheet. She gave feedback, made suggestions and gave me as many revisions as I needed to make up my mind. Very professional. Recommended!"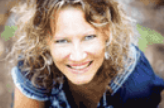 Esther Jacobs
keynote speaker & Author
Are you a speaker looking for a freelance graphic designer to work on a project?