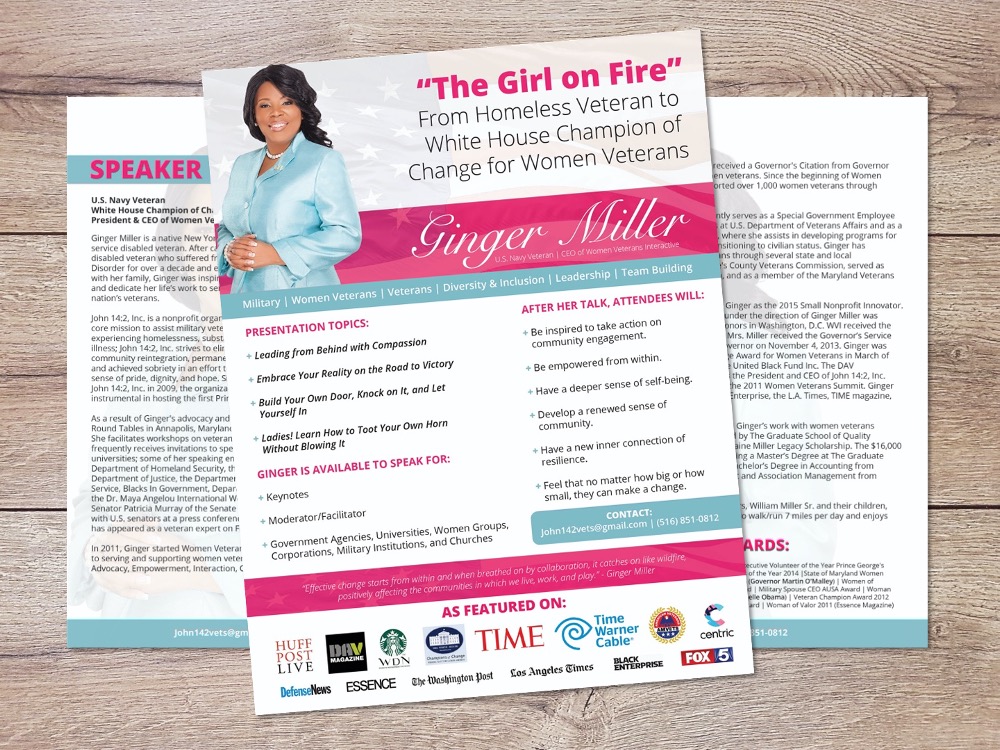 About this project
White House Champion of Change for Women Veterans, Ginger Miller, asked me to create a speaker sheet and bio combo to promote her speaking engagements. We created a sheet that matched her branding, listed her presentation topics, and outlined the impact of her talks. We also showcased organizations she has been featured on. It was an honor to work with Ginger and help highlight the amazing value she brings to organizations with her experience and work championing for women veterans.
"Princess did an OUTSTANDING job on my speaker sheet and bio combination. She was very professional and prompt. Much to my surprise she got my style right the first time. NO COMPLAINTS!"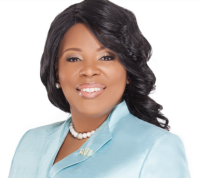 Ginger Miller
CEO of WoMen veterans interactive
Are you a speaker looking for a freelance graphic designer to work on a project?