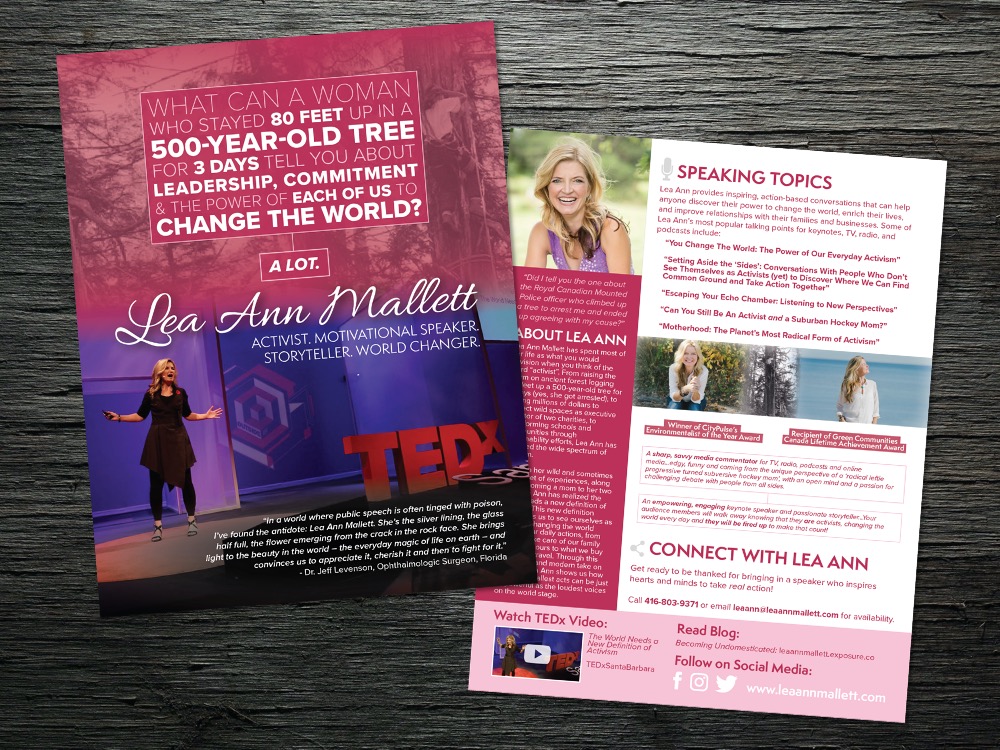 About this project
Activist and motivational speaker, Lea Ann Mallett, asked me to create a speaker sheet that, like her, tells a story. So I focused on creating a bold cover that speaks about Lea Ann Mallett's commitment to changing the world through the backdrop of her staying on a tree for three days and sharing her experiences with a global audience. Her speaker sheet is also optimized for digital distribution through clickable links to her TEDx video and social media. I appreciate Lea Ann trusting my creative expertise and copywriting to create a speaker sheet that speaks just as boldly as her!
"Princess is the BEST print designer I have worked with! She brings both her excellent design skills & strong copywriting as a one-stop creator of beautiful, well presented one-sheets. Princess created a layout that I loved on the first pass & enhanced my copy with her editing skills. She was also patient with my busy schedule! Highly recommended!"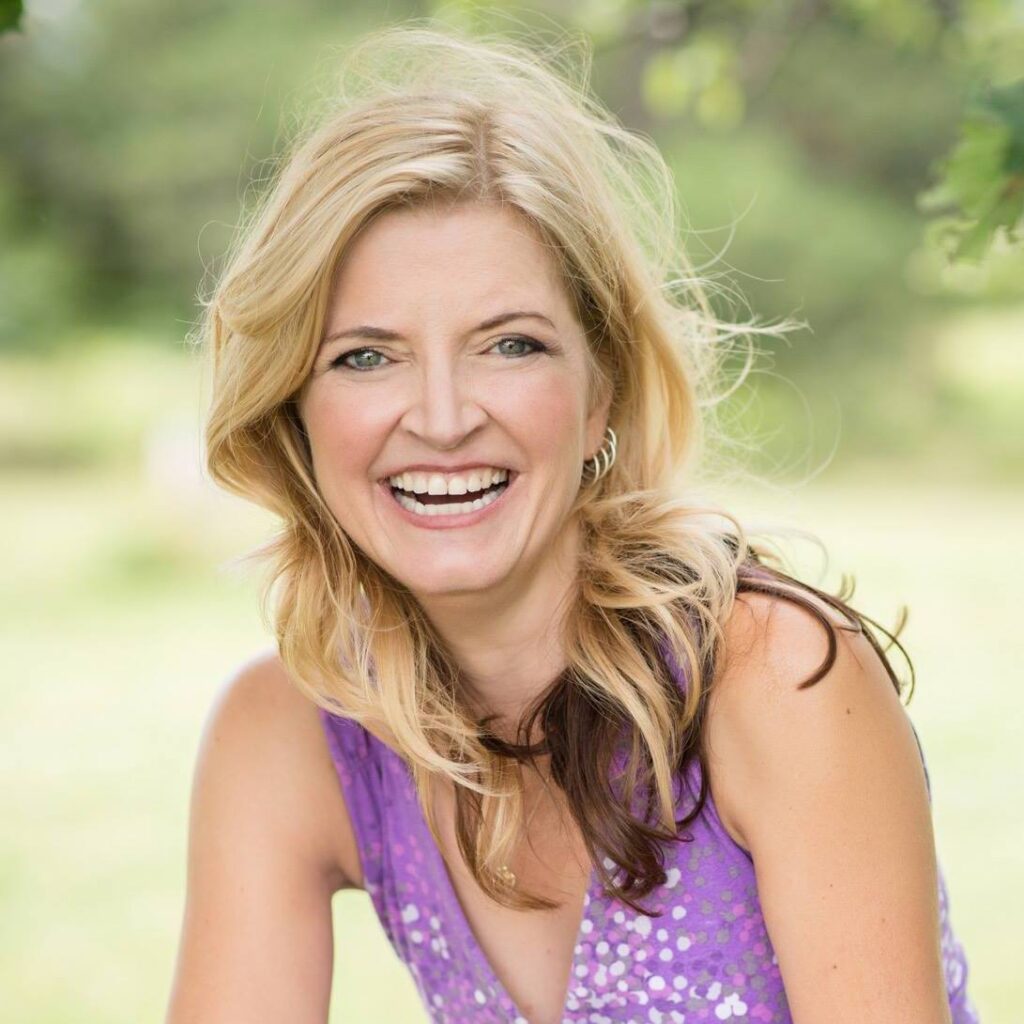 Lea Ann Mallett
Activist, motivational speaker
Are you a speaker looking for a freelance graphic designer to work on a project?