Speaker Sheet & Media Kit
About this project
World-class speaker and #1 bestselling author, Peter Sage, asked me to design marketing collateral to elevate his branding and communicate his value to organizations. I worked with him to design a speaker sheet and media kit that focused on his impact through numbers, testimonials, and key takeaways.
In his media kit, we focused on topical pages, storytelling, and his wide range of media coverage including podcast episodes. I created a digital media kit with clickable links in a visual and easy-to-digest format. Peter was a delight to work with and I enjoyed being a part of helping him share his message of entrepreneurship and personal growth.
"An absolute dream to work with – committed, professional and delivered above and beyond."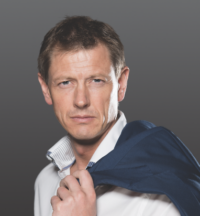 Peter Sage
speaker & author
Are you a speaker looking for a freelance graphic designer to work on a project?